Better Together: M&E and Communications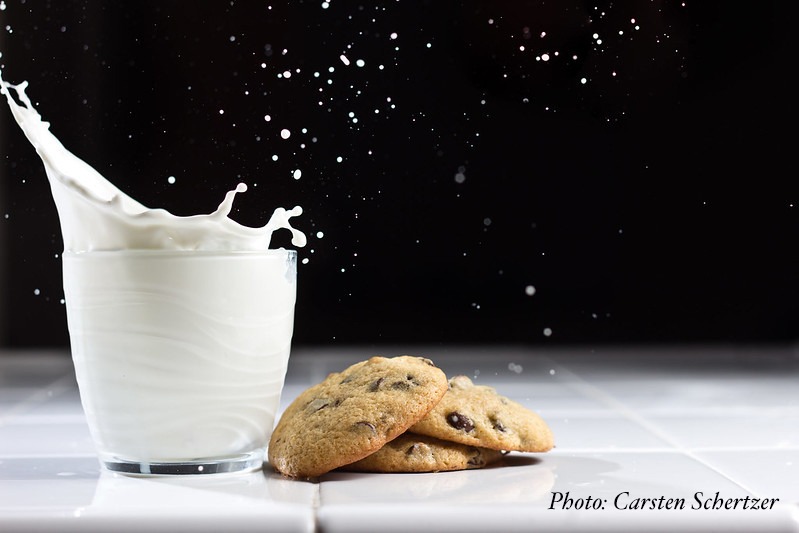 If you're gathering monitoring and evaluation data before thinking about communications, you're already too late.
Forward-thinking organizations are considering communications during the project design phase, and ensuring its integration with monitoring and evaluation (M&E) efforts. Nonprofits that relax their grip on traditional models of data collection can optimize available resources and improve and deepen what they learn and how it's shared. This includes thinking from the outset about project stakeholders, eventual audiences and their learning needs, and how to translate and share resulting research and evaluation. Doing so offers exceptional results.
Involve the Communications Team Early, and Often
Involving the communications team before implementing M&E leads to surveys, diagnostics, and baseline assessments that can also collect case study data. Including communicators' unique perspectives in the proposal and project design phase can even enhance core M&E processes –– and avoid costly shifts in program strategy further down the line. They consider questions ranging from big picture (How does our target population access news and information?) to detailed (What language(s) should we use in data collection and results reporting?), that are often overlooked.
Integrating communications with M&E early in their process can lead to a richer, more impactful narrative. Raw quantitative data, when combined with qualitative information, can paint a clearer, more nuanced picture of the context, the relevance of the data itself and the potential impact of the project activities and research findings. This also enables reporting tools to be shared more broadly, and with diverse stakeholders.
Foundation Leaders Call for Integrating Programs, Communications, and M&E
Both funding sources and M&E professionals affirm that an integrated communications and M&E strategy works wonders.Jonathan Sotsky, director of strategy and assessment at Knight Foundation, wrote an article titled "Evalu-cations: The Indispensable Alliance between Evaluation and Communications," in which he admits "Evaluation's knack for being a stickler for precisely stating what the research says and caveating what it doesn't can come at the detriment of concise, clear communications." Pairing these two specialties makes space for each to do what they do best in greatest service to their organization.
Each function also has much to gain by engaging closely with a project's on-the-ground team –– including program specialists, data collectors, and others involved in implementation. There is often hefty investment (and rightfully so) in ensuring validity, norming collection methods, etc., but how many projects fail to train these individuals on gathering anecdotal evidence and qualitative insights? Equip those who conduct site visits and interact with an initiative's target population to also collect first-hand accounts –– and see the rewards in more vivid, impactful narratives about the work.
Debra Rubino, director of strategic communications at the Open Society Institute-Baltimore and one of the judges for this year's Wilmer Shields Rich Awards, bemoaned the frequent separation between communications and programs in a guest blog on the Communications Network. She wrote, "Most communications efforts are tacked onto projects, midway through or toward the end when everyone's signed off and ready to share results. And frequently because of this approach, the best opportunities are overlooked and lost."
Ultimately, Sotsky asserts, both functions cannot deny that "working with program teams early in the life cycle of a grant or an initiative to clarify the goals and tactics is a prerequisite for effective measurement and communications." Case in point: unified efforts between MEL and communications on the Knight Foundation's Civic Techproject led to an interactive data visualization accompanying the final research report – springboarding a broader conversation about the initiative in the media and online. Through stellar communications, rigorous research reached a wider audience and realized greater impact.
"Collaboration between communications and evaluation can go beyond the pages of a report or website and spell impact for an entire field." – Jonathan Sotsky, Director of Strategy and Assessment, Knight Foundation
Stepping down from his position as communications director at the Hewlett Foundation, Eric Brown stated in his farewell blog: "Both evaluations and communications people should be alongside the program folks at the very beginning of a strategy, helping set achievable goals and the best ways to measure them. If you are a communications person, make friends with the evaluators and vice versa."
M&E and Communications: Better Together
Making space for the M&E team to work directly with the communications team creates an unbroken conduit for analysis, innovation, and effective storytelling. Pinpointing significant data as soon as it's collected is an important step, but it has to be followed up by communicating it to the appropriate parties.
Creating opportunities for M&E to team up with communications should extend fluidly from internal systems all the way out to external communications, putting the right information into the right hands.If you care about achieving systemic impact, your strategy must consider communications prominently. As Sotsky concluded in his discussion of the Knight Foundation's work, "collaboration between communications and evaluation can go beyond the pages of a report or website and spell impact for an entire field."
Authors: Stephanie Foerster and J. Luke Chitwood