Capturing the Bumpy Path to Self-reliance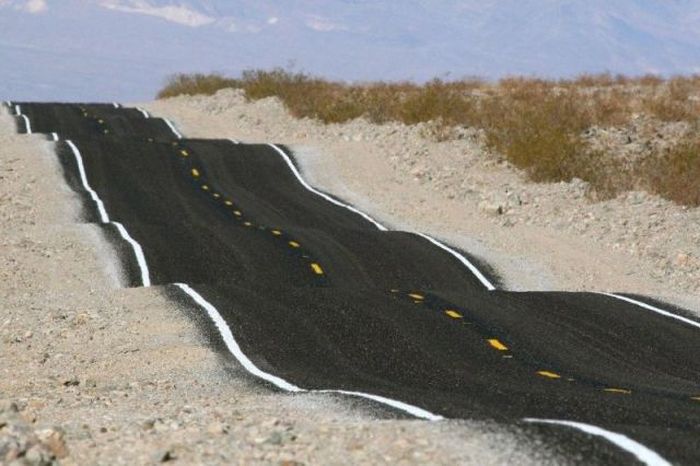 Effective development delivers needed services 
and 
builds capacity. Successful programs integrate with existing local knowledge frameworks, infrastructure and innovations to ensure external support isn't needed long-term. True success in development reflects the United States Agency for International Development's (USAID) charge to build "self-reliance". This concept isn't new, but it's often applied incompletely.
Self-reliance is a dynamic process, not a destination. Changes and course corrections should occur throughout the life of the program. Iterative improvement occurs when listening, reflecting and taking productive action are woven seamlessly into program implementation.
Collaborate, Learn, Adapt: USAID's framework for iterative improvement
USAID aims to grow this iterative approach to development by integrating it into program design. USAID defines Collaborating, Learning & Adapting (CLA) as "a set of practices that help us improve our development effectiveness."
USAID's investment in and commitment to CLA supports a broader movement in development: the evolution of Monitoring and Evaluation (M&E) to Monitoring, Evaluation, and Learning (MEL). The addition of learning here is crucial, compelling programs to activate and engage others with M&E insights. M&E for Learning, a subsection of the CLA framework, emphasizes not just observation and evaluation, but also learning from new information and applying what was learned. CLA supports MEL, improving results over the whole program cycle.
With the application of this framework, an enhanced role for storytelling and communications emerges.
Pause & Reflect: Applying CLA across the program cycle
At its core, the CLA framework is practical and inclusive. It's all about documenting and using what we learn. It compels teams to consider: What do we do with insights gained along the way?
CLA emphasizes opportunities for stocktaking and positive adaptations during the program cycle. This self-assessment, termed "Pause & Reflect", can happen at critical moments, when something isn't working, when participation could be expanded, or when a project changes due to other factors. Everyone across a program team can –– and should –– incorporate this approach in their work.
The USAID/Cambodia Mission took up this call, integrating CLA into even their most routine processes. This included a redesign of their site visit reporting tool as a way to encourage more systematic reporting. The Mission invited staff who had conducted site visits to provide feedback on the new reporting that makes use of Google Form technology and its data aggregation tools. The Mission's goal was to identify misunderstandings and inconsistencies in site visit reporting. Technical staff appreciated the Program Office's emphasis on listening and providing the opportunity to rectify misunderstandings. The Mission prioritized buy-in from all impacted by the new procedure's roll-out and held another listening session four months later to collect additional feedback and proactively address any early issues. With this commitment to input and impact, USAID/Cambodia anticipates both immediate improvements in the quality and utility of their site visit data, as well as long-term strengthening of relationships with their implementation partners.
CLA provided a framework for the Mission to get even the smallest details right –– and to connect those details to broader goals. USAID/Cambodia was intentional in gathering stakeholder input, communicating process changes, and explaining the reasoning behind this new approach. As a result, the Mission benefited from increased buy-in, better data reporting, and improved relationships across the program.
Creating a Learning Conversation: Connecting communications and MEL through CLA
To achieve the practical impact at the heart of CLA, communication plays an essential role. Communication includes any systems or mechanisms for people to discuss, reflect and share. Placing high value on learning naturally links M&E and Communication; both aim to make the most of opportunities throughout the project life cycle to collect and share information. Learning promotes reflection, and naturally yields compelling anecdotes and insights –– which contribute to more authentic, impact-expanding communications.
USAID/Morocco's "State of the Mission Address" (a CLA Case Competition winner in 2017) demonstrates how incorporating CLA into pre-existing processes and driving small changes can have enormous impact over the life of a program. The Morocco Mission wanted to increase the inclusion of beneficiary voices in their evaluations, reporting and decision-making processes, to reflect their efforts to integrate those voices throughout the program cycle. The Mission realized that "a lot of rich information included in evaluation, quarterly and annual reports was not necessarily being used to its full extent…" They were also committed to "sharing and communicating this information with partners, beneficiaries, USAID staff and beyond." USAID/Morocco created a space for dialogue with implementation partners, and shared feedback about the importance of these voices in the reports.
This feedback session created a unique opportunity to "shine a spotlight on the great work that our partners are doing" and to share positive examples from each partner's annual report. Examples provided visual context and helped to communicate information clearly, such as through the use of photography and infographics. Partners had a chance to see how others were reporting and to learn from one another. The USAID/Morocco case shows how communications tools can creatively and comprehensively capture "learning moments" within a project. Communications is not just about an external audience.
Communicators can share what has been learned using media appropriate for the mix of stakeholders. And a lot of this content can also be incorporated into other external-facing tools and program deliverables, such as:
posters from a diagram created by a group of stakeholders at a critical meeting
photos and video footage that capture stories of change over time within a project
quotes captured and shared from diverse stakeholders
a project sketch that is added to as the project evolves (e.g. a drawing of an ecosystem, community map, etc.)
The possibilities are as numerous as a project's insights––and the perspectives of all involved.
Focusing on Learning: Sharing the full story
Communications can play a vital role in supporting CLA's emphasis on learning and impact. Capturing and communicating challenges and successes––both internal and external, and throughout the program cycle––fosters greater awareness of what's working (and what's not), and how to "move the needle". Learning can lead to sustainable impact, and ultimately, self-reliance.
Case in point: CARE's Failing Forward initiative aimed to "showcase ideas that didn't work in order to spend more time implementing ideas that do." A 2019 award-winning CLA case study on CARE's work details how "a focus on learning reduces pressure on staff and others to share wins and hide losses."
CARE realized that downplaying mistakes "ultimately dooms the entire development community to repeat costly mistakes and lessens overall impact." They also acknowledged there's "enormous pressure in development to talk about what worked, and to show [primarily] stories of hope."
Such a dramatic culture shift as this requires careful, intentional work. Formal initiatives like a quarterly failure panel and an internal failure form were daunting for organizers and did not garner robust participation. For CARE, 'Failing Forward' needed "a number of light-touch approaches, like podcasts, coffee conversations, and social media posts, with other, broader efforts…and revamping Monitoring, Evaluation and Learning training materials." Contrary to the formal efforts to capture failure through a panel and internal form, The Failing Forward podcast was extremely popular. Structured around individuals telling their own stories, a conversational approach to the podcast encouraged widespread participation and listening.  
Conclusion
Integrating MEL and communications unites teams who share common objectives. USAID's CLA framework provides both an impetus and a structure to deepen this collaboration. An openness to stocktaking, dialogue, and harnessing the power of communications tools can help move that needle towards greater and longer-term impact. Communications can do more than celebrate success––it can capture the bumpy, authentic path each project takes to achieve it.
Authors: Stephanie Foerster and J. Luke Chitwood