We need more video, but why?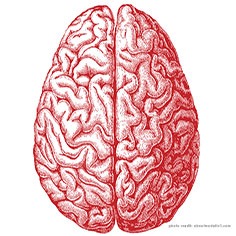 Non-profits, foundations and public sector agencies are incorporating more video into their outreach campaigns, fundraising, storytelling and reporting with applications like Vine, Periscope, Instagram, YouTube and Facebook. By 2018, an estimated 79% of all Internet traffic will be video! (CISCO)
In this kind of landscape, how can you make sure your organization stands out? How can you make sure your content will be noticed above the barrage of digital media?
We researched what's happening with video content now and how people process and interpret it to understand why it's so important.
The first few seconds are critical.
According to The Guardian's article, "Is Online Video the Savior of Fragmented Digital Marketing", Google finds people who skip videos still remember the advertisement, and that people who watch less than three seconds make up almost 50% of the return for advertisers. This means the few first seconds they do see matter most.
Your brain on storytelling.
We believe in quality content, not just a video for video's sake. Audiences do too. Content with a clear narrative and story that elicits an emotive response is most effective.
Stories are better processed than statistics because of this reason, and though some may see stories as a distraction, stories in themselves make us focus—they catch a wandering mind's attention. Jonathan Gottschall, author of The Storytelling Animal: How Stories Make us Human, describes how this is done because of our physiological make-up: we feel and experience what goes on in the story because of our brain's mimicking abilities.
Looking at the brain's neuroscience under a FMRI machine while telling a story, the brain will unconsciously interpret a story as if it was happening in real life—even if you know it isn't real. This explains how we can feel during a sad moment, and how our heart races during a horrifying one.
Your brain on storytelling through video.
Video combines narrative and visuals to deliver a double-whammy. The brain processes images 60 times faster than words! (OneSpot)
Neomam Studio's infograph shows we are made to process visual information because 50% of our brain is involved in visual processing and 70% of our visual sensory receptors are in our eyes. Not only are we designed to efficiently process the visual components of video, but also, we are quite receptive to features unique to video. According to psychologist Susan Weinschenk, there are four key reasons why video is compelling: our brain's wiring makes the sound of the human voice, the sight of the human face, emotional cues, and movement very attractive to us.
Video's ability to concisely combine visual imagery, storytelling, human emotions and our own physiological responses to these triggers, makes it one of the most powerful mediums out there.
Still Not Convinced??
Here are some more fast facts:
59% of viewers will watch a video to completion that is less than 1 minute long. (Wistia)
Over half of 25-54 year olds share video online. (eMarketer)
73% of consumers are more likely to make a purchase after watching a video (ReelSEO)
The average user spends 88% more time on a website with video. (Mist Media)
About 46% of people say they'd be more likely to seek out information about a product or service after seeing it in an online video. (Eloqua)
Video attracts two to three times as many monthly visitors, doubles their time spent on the site and has a 157% increase in organic traffic from search engines. (MarketingSherpa)
147.4 million Americans watch video on the internet. (Nielson Wire)
Let us help you find your SPARK through video storytelling. We assist a variety of organizations with philanthropic and cause-based communications. Our specialties include awareness raising, non-profit video, animation, and explainer videos.
Ensemble: How we Work from Ensemble Media on Vimeo.